Gardening: Spring Awakening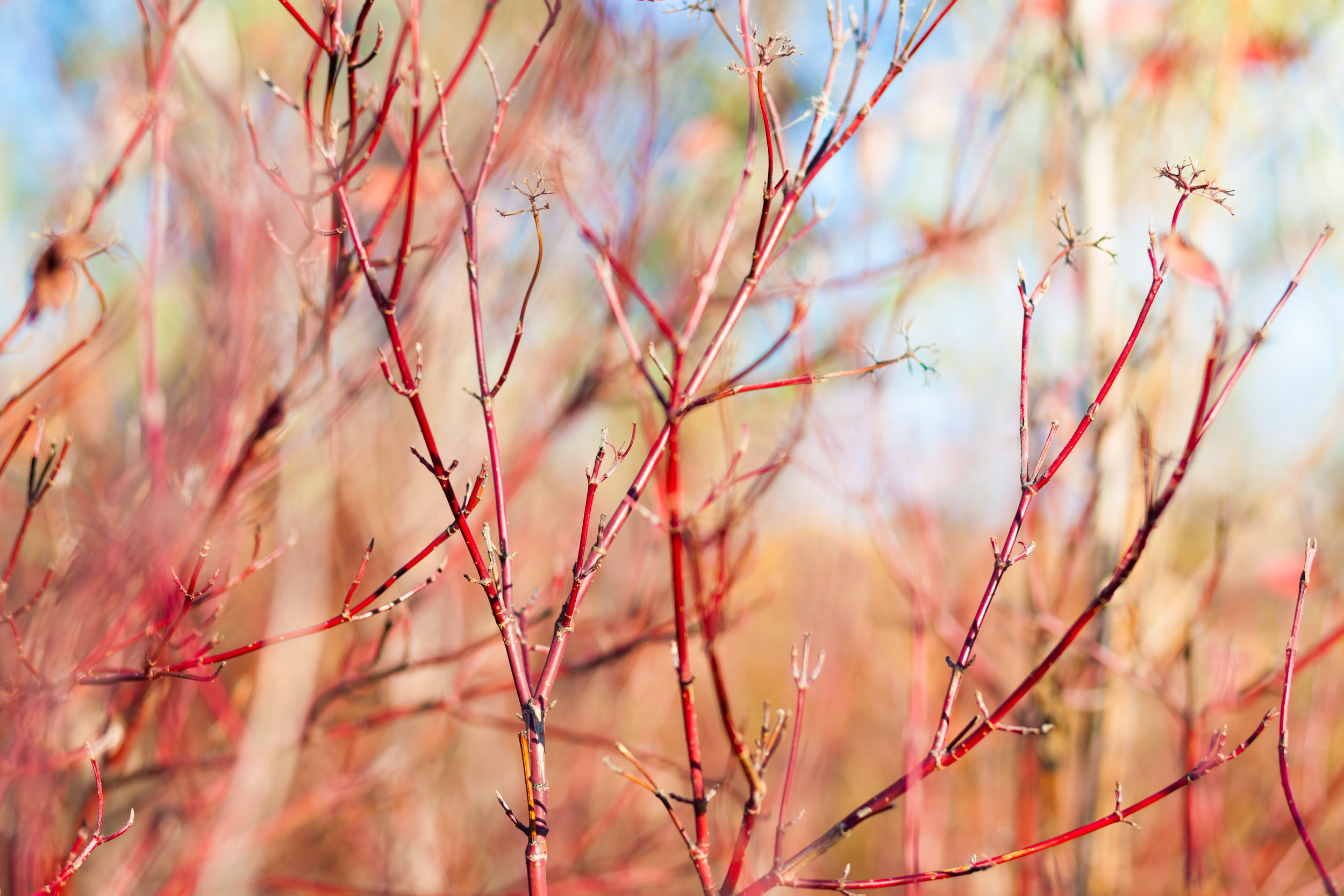 By Luca Gianturco, Scottsdale Farms Garden Center As your garden awakens in the spring, what a pleasure it is to see trees and shrubs produce colorful flowers. When deciding which plants to add to your property, consider a variety of trees and shrubs to add interest and color at different times of the season.
If you like unusual plants, the sky is the limit for unique conifers. Various types emerge with new needles that are gold, red, blue, cream or green. Conifers come in all shapes and sizes and can serve as a spectacular focal point in the landscape. Most are evergreen, providing year-round interest.
Red twig dogwood shrubs have stems that are a nice shade of red all the way to the ground. These colorful shrubs are most beautiful when the leaves have dropped in the winter and the red stems can be fully appreciated. In the spring, nice white flowers emerge.
If you like flowering cherry trees, and your space allows it, Okame, Yoshino and Kwanzan cherry trees have graceful flowers and always bring a smile to one's face. As a bonus, their tree trunks develop attractive horizontal markings.Flowering cherry trees prefer alkaline soil and will benefit from adding a handful of lime to the planting hole at the time of installation.
Another unusual plant to consider is the Harry Lauder Walking Stick. It was named after a crusty English actor who appeared on stage a bit tipsy and needed the assistance of his contorted cane to stay upright. This unique shrub has twisted and gnarled branches with pendulous yellow catskins that add color to an early spring day. The contorted branches provide wonderful texture when added to cut flower arrangements.
An old-fashioned favorite is Forsythia, sometimes called Yellow Bells. The Lynwood variety produces abundant bright yellow flowers before the leaves emerge. A Forsythia in full bloom is breathtaking and noticeable from quite a distance. The cut branches make dramatic floral centerpieces with their bright yellow flowers.
Enjoying the show of flowering trees and shrubs in your landscape warms the soul and creates a sense of well-being. Stop by your favorite garden center, order a latte, and stroll the grounds while deciding which plants might best enhance your property. scottsdalefarms.com
Enjoy your spring. Luca Gianturco, Owner Scottsdale Farms Garden Center & Landscape Co.